Hantman Web Site (http://www.hantman.net)
The following pictures were taken sometime around 1907 by an unknown photographer. They show the Gantman Store in Cathedral Square in Minsk. The Church in the picture is the Church of St. Mary Magdalene. It still stands today.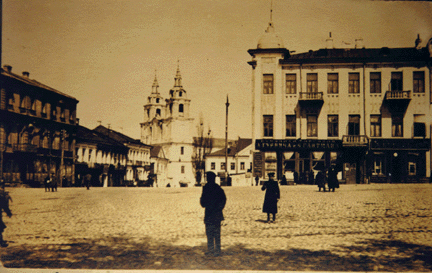 The store is to the right of the church on the street corner just to the right
of the center of the picture.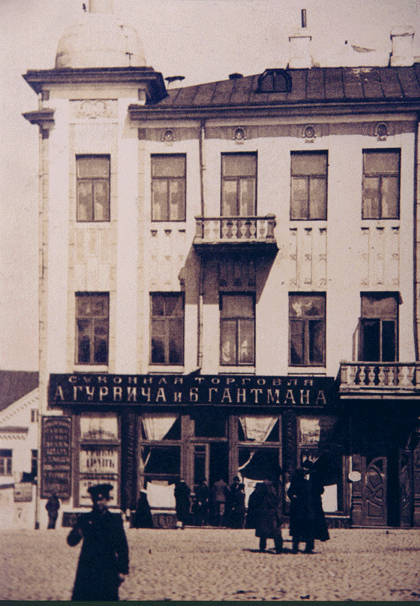 The Gurvich & Gantman Textile Store

---