Hantman Web Site (http://www.hantman.net)
The following pictures were taken by Susan Hantman in Minsk, Belarus in 1992.
Pictures may not be reproduced or used without prior permission. Copyright Hantman 1992, 1999.
This memorial is on Ratomskaya Street (off Magistral Square near the Yubileinya Hotel) . It commemerates the Jews of Minsk killed in Worls War II. Fodor's Guide says "According to the Tel Aviv Museum of the Holocaust, this is the only such monument in the [former] Soviet Union" (Fodor's Russia, the Republicsand the Baltics, p. 225, 1992).
The writing on the monument is in both Yiddish and Belorussian.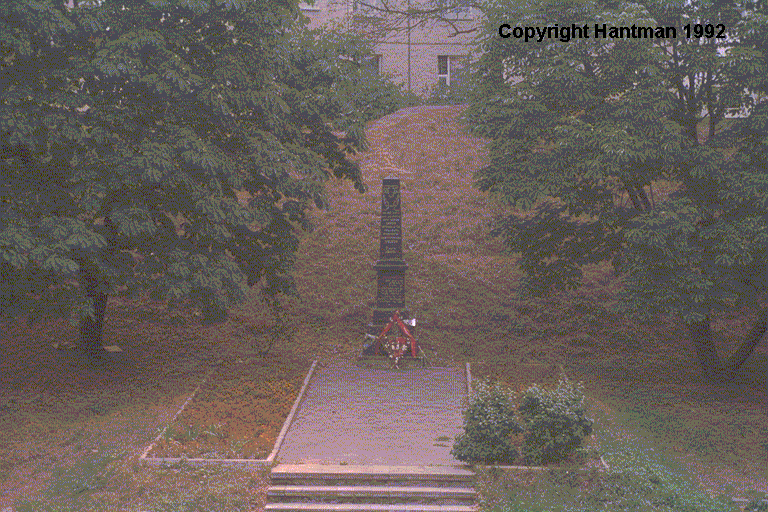 Only memorial in Minsk, Belarus to the WWII Jewish War Dead

Only memorial in Minsk, Belarus to the WWII Jewish War Dead
---